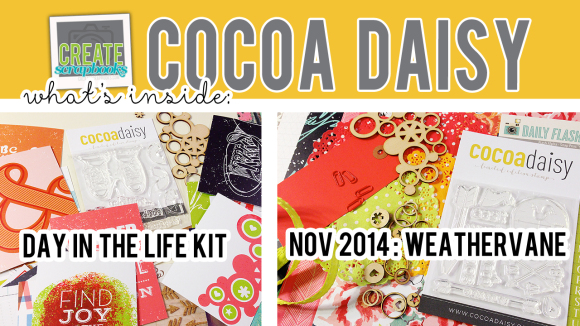 Create Scrapbooks What's Inside Video – Cocoa Daisy Kits
(Want to view the above video on YouTube to see it larger? Here's the direct link: http://youtu.be/SCJivwaS1Dg)
Cocoa Daisy NOVEMBER 2014 Scrapbook & Stamp Kits
Purchase these Cocoa Daisy scrapbooking kit, project life kit for a limited time at www.cocoadaisy.com!
More information on the Cocoa Daisy kit club subscriptions can be found at this link, and also see the Cocoa Daisy FAQ page for more details.
Subscribe to the Create Scrapbooks & ScrapClubs.com YouTube Channel to see a video of the Cocoa Daisy kit contents each month!