on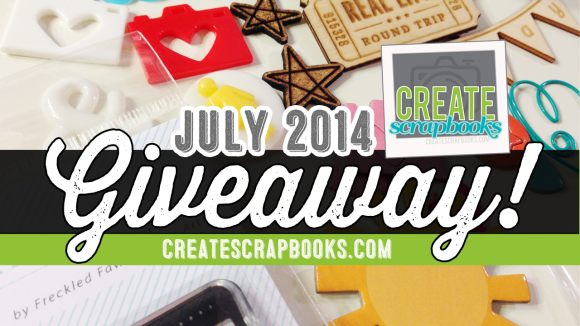 Giveaway time!
With all of the awesome products I receive from my scrapbook, stamping, and papercrafting kits each month (see my What's Inside videos at this link if you are a new visitor and you'll see what I mean), I am always left with an excess of supplies. I have also wanted to give a big THANK YOU to all of my YouTube subscribers and share some product love, so I thought it was time for the first Create Scrapbooks giveaway.
This is not a sponsored giveaway, but I do LOVE the Freckled Fawn OHDEERME kit embellishments and thought that my subscribers would as well. You can also find more information on some of the products I show and a full listing of kits for the month that I receive over at my ScrapClubs.com blog here.
Here's the video showing what you'll be entering to win and the rules:
The giveaway rules and requirements to enter:
1. You are a subscriber to my CreateScrapbooks channel on YouTube
2. You must be 18+, US only (next time I'll try to make it open to more!)
3. Giveaway ends July 22nd, 2014
3. You must fill the form below out with your own YouTube username so I can verify you are a subscriber if you win. The rest of the items are optional – and greatly appreciated if you want to follow me on Facebook and Twitter, and will give you some extra entries as a thank you. I'd love to connect with you, so please leave a comment on this post!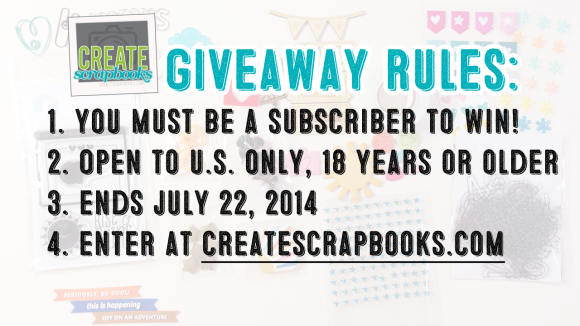 Thank you for your support, sharing and commenting on my videos and subscribing. Below you'll find the form to fill out for an entry into the giveaway:
a Rafflecopter giveaway
While you are here… you might as well check out some freebies for Project Life and pocket page scrapbooking organization! These are by far the most popular downloads: https://createscrapbooks.com/product-tag/project-life-organization/
Hope these help you enjoy the process of memory keeping even more.