Description
Create Scrapbooks – Get It Organized: FREE Pocket and Page Protector .pdf Files – Personal Use Only.
Print these FREE organization files and use them to get your pocket and page protectors organized!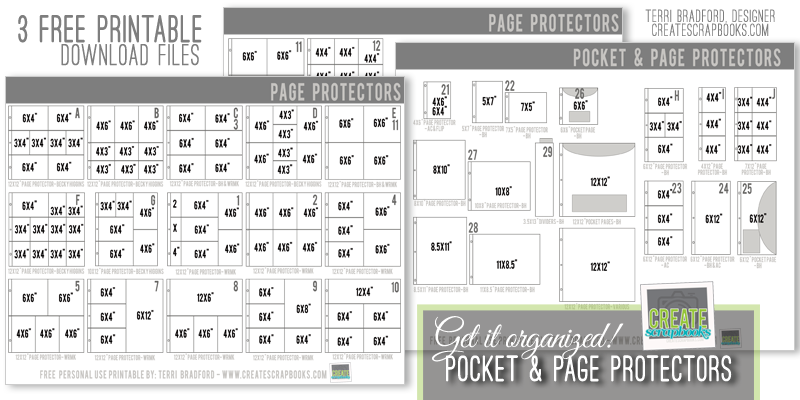 Included in this download:
3 – sheets of 8.5×11″ printables that coordinate with the Project Life style of pocket and page protectors. Cut them apart or leave them as a whole sheet to help you get organized.
There is 1 more sheet of free printables (6×8″ protector sizes) in our shop – make sure to add them all to your cart and use them in coordination with this new sheet I created if you need those, too!
Need more info? See this blog post about how to use this easy system to get organized by CreateScrapbooks.com step-by-step here:Â https://createscrapbooks.com/?p=2468Â – see the overview image below. Please share with your friends (links below) if this has been helpful to you and also subscribe to the CreateScrapbooks.com YouTube Channel here for video organizational tips.
If you want to fully customize your system and create your own sheets with only protectors YOU own (and you are comfortable with .psd photoshop files!) take a look at this package for only $3.99 that I created.

Disclaimer: Create Scrapbooks is not affiliated with Project Life, or any other products mentioned in these free printable photo pocket page and page protector organization files for Project Life. These are personal-use free files.