If you missed my last post: I just received my recent Project Life order from Amazon.com this last week… So excited, still! I wanted to do an open box video to show the contents of the kit up close for those of you who are interested in seeing the contents of the Seafoam Core Kit and Designer Paper Pack.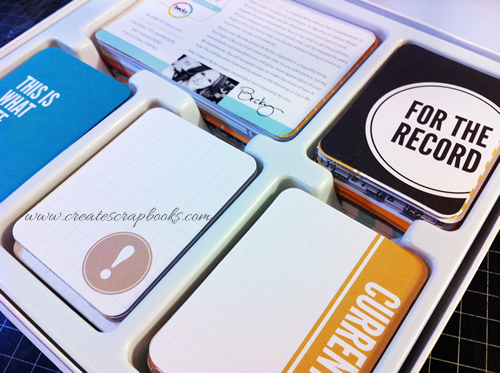 My plan: I am using this Seafoam Edition Project Life Core Kit from Becky Higgins for my 2013 family Project Life style scrapbook. I am in love with the color scheme and the neutral colors are going to work great with my family photos as most are around my son and husband… and I try to squeeze myself in there, too! Â I will do an update on how I am putting his album together through a video as well as I continually am working on it.
I will be will be making continual videos about this kit and other Project Life products, how I've used them, and other Project Life process and share videos to come, so please subscribe if you're interested in getting ideas on how to use it. 
If you already subscribe to the 
Create Scrapbooks YouTube Channel it will be automatically available in your subscription feed there
 – and you can also view it below.
More Information & Product Links: